About BRI
Vision
We seek an America where we more perfectly realize the promise of liberty and equality expressed in the Declaration of Independence. This calls for civic education that helps students examine the story of our country and exercise the skills of citizenship.
Mission
The Bill of Rights Institute teaches civics. We equip students and teachers to live the ideals of a free and just society.
The BRI Promise
When educators or students use our curricula or attend an educational program, they can know exactly what to expect. That is because all of our educational resources and programs are developed in strict adherence to the BRI Promise. 
Learn More
Founded in 1999, the Bill of Rights Institute is a non-partisan, non-profit educational organization. Its team develops educational resources on American history and government, provides professional development opportunities to teachers, and runs student programs and scholarship contests. The Institute's depth of knowledge is drawn from a full-time staff with more than 100 years of combined classroom experience, as well as from partners who are experts in their fields.
"This is truly the best PD experience I have ever had. Not only were we given a wealth of resources to use with our classes, but we also were guided in the process of how to effectively use these materials with our different student populations." - Molly S., St. Petersburg, Florida
"I love the Bill of Rights Institute's curriculum. It's 'tweakable' to fit all the levels of students I teach." - Christy G., Texas teacher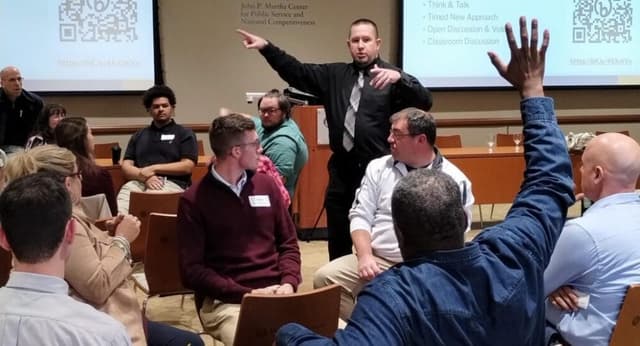 Request Professional Development
Are you looking to strengthen your school's or districts' social studies expertise in both knowledge and pedagogy? Bring BRI to your school to ensure your social studies educators are better equipped for educating young minds about the Founding and the Constitution and their importance today.
Submit Your Request Today
---
Frequently Asked Questions
---